Greene's Back-Acher Horse Ranch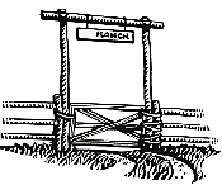 Here at Greene's Back-Achers we specialize in raising beautiful paints
that are a pleasure to ride and be around! Our Facility is nestled in a nice valley
surrounded by lush pastures, Pine tree's with abundant wildlife all around us.
We have a nice 8 stall barn with turnouts and a heated wash rack.
We offer foaling services, boarding, conditioning, and showing.
We also will put those needed miles on the favorite family pet, trail or show horse.
We will also offer grooming and washing facilities to help you prepare your horse for
shows or events.
Pull up a bale of straw and make yourself at home!
We would love to hear any comments or questions you might have.